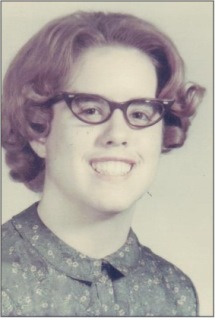 In Memory of
Mary Clay Hatton
March 14, 1948 - May 19, 2014

Visitation:
Thursday, May 22 from 5:00 PM to 8:00 PM at Hinton-Turner Funeral Home

Service:
Friday, May 23, 2014 1:00 PM Paris Cemetery Chapel

Interment:
Paris Cemetery
Mary Clay Benton Hatton, 66, a retired registered nurse, wife of Frank Hatton, died Monday, May 19, 2014 at Select Specialty Hospital. She was born March 14, 1948 in Paris, daughter of the late Samuel Clay and Mayme Taylor Benton. Mary was a 1966 graduate of Paris High School and the Eastern Kentucky University Nursing Program. She had worked at Eastern State Hospital, retired from the Commonwealth of Kentucky as a nursing home inspector, a member of Daughters of the American Revolution, United Daughters of the Confederacy, and First Presbyterian Church. In addition to her husband, Mary is survived by two sons, Phillip David (Melinda) Wayman, Lexington, Paul Clay (Christy) Wayman, Frenchburg; six step children, Patty Jane Donaldson, Billy Frank Hatton, Phillip Hatton, Teresa Burden, Matthew Hatton, Roxie Hatton; two granddaughters, Kaitlin Wayman, Taylor Wayman; a sister, Sallie Jo (John D.) Hinkle, Paris; niece, Kelly Jo (Craig) Crawley, Louisville; special brother-in-law, Michael Wayman; and a special niece, Judy Roe. She was preceded in death by a step daughter, Betty Patton. Graveside funeral services will be 1:00 p.m. Friday, May 23, at the Paris Cemetery Chapel by Rev. Chuck Perry. Casket bearers will be Tony Asbury, Tony Little, Donald Hollar, Brandon Hollar, Paul Wayman, and David Wayman. Honorary bearers will be Chris Robinson, Danny Roe, John Hinkle, Craig Crawley, and Brent Patton. Visitation will be 5:00 to 8:00 p.m. Thursday at Hinton-Turner Funeral Home.